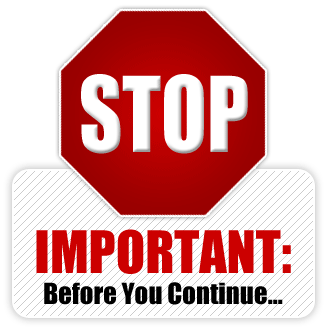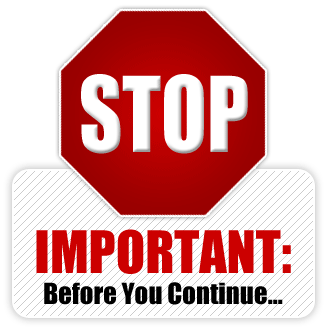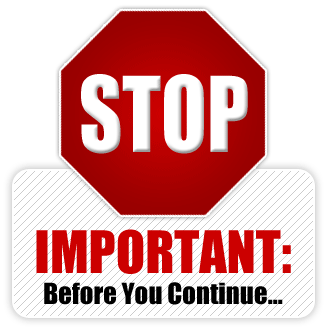 Conditions for Property Access
Important! Make sure you stop and read the document below, share it with your group, ask any questions and fully understand its contents before going any further.
Download the PDF Version here. Print it out, take it with you and make sure every person in your party reads and fully understands it.
Everyone in your group must read this information
Bookings are only accepted on the understanding that you agree with these terms. Any breach of the following rules will result in instant ejection from the property and a demand of payment for any damages, along with police involvement if necessary. In addition, IHP will refuse to take any future bookings from all members of your party to hunt on ANY of our properties.
If your actions result in your being banned from this property, you and all members of your group will also be banned from all other IHP properties. There are no second chances! Make certain that all members of your group read and understand the critical information listed on this page.
If you have any questions, phone the IHP team today on (02) 65 857 185, or contact us using the online form.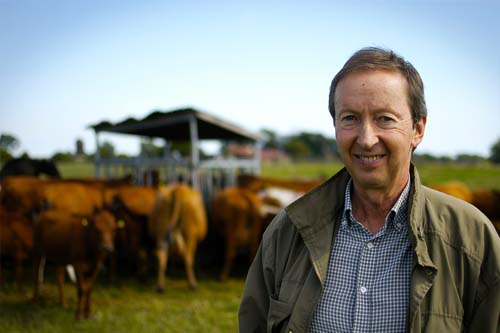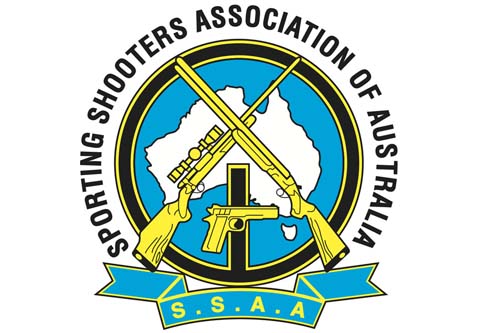 SSAA, The Shooters Union or hunting club membership required by all hunters & adult non-hunters
All bookings are taken in good faith. However, Inland Hunting Properties cannot guarantee the availability of game, or be held responsible for prevailing weather conditions.

No refunds will be given (see cancellation information below).
Cancellations
Important cancellation information:
The booking fee paid to IHP is non-refundable and non-transferable.

There are no refunds or credits of the booking fee given for cancellations or postponements.

Failure to notify IHP of a cancellation or request a postponement less than one week prior to the arrival date will result in your being charged the balance of the booking plus $100 in costs.

There will be no refunds from the property owner.


IHP reserves the right to postpone or cancel bookings at any time. IHP also reserves the right to decline a booking without providing a reason.

Once a booking is made, this booking cannot be changed to another property, another date or lesser people than you have booked for.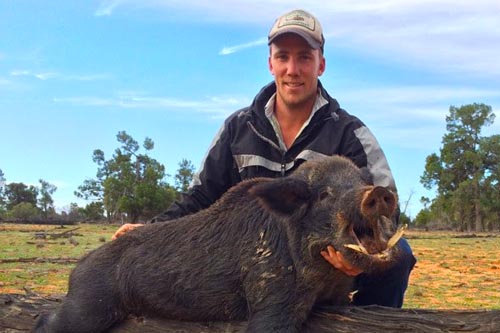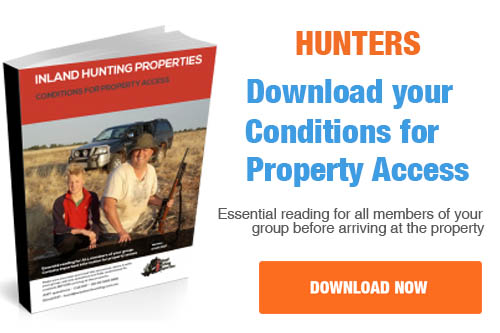 Important Information
You will be held personally liable for the full cost of repairs, or loss of IHP income if any person in your party causes damage to the property or loss of access to it.
Each person in the group must complete the forms as they arrive at the property.
These are to be returned to the property owner before your stay commences.
You are not permitted to take the forms to the huts or camping ground to complete them. If you refuse to complete the forms you will be asked to leave the property immediately.
How earn your 5 star hunter rating
Please have your shooters', drivers' or fishing license and SSAA membership cards with you.

Do not venture off until you have been met by the owners and provided with directions and maps.
Leave all gates as you find them. If they're open leave them open. If they're closed leave them closed. It is very important to obey this rule!
Do not interfere with any equipment, machinery or livestock.
Do not discharge a firearm in the vicinity of stock or buildings.
Do not shoot in the house paddocks.
Do not light fires without the owner's permission. There may be a fire ban in force and the responsibility for loss of life and damage to the property will be yours. This is a criminal offense. D

o not leave fires unattended when lit.

If dogs are permitted on the property they are to be controlled at all times. When not hunting, they are to be caged, muzzled or tied up. They are not permitted in the accommodation. Do not leave with fewer dogs than you arrived with.

Please inform the property owner of any accidental damage or problems you may have encountered during your stay. Don't leave problems for the property owners to find after you have left.

Goat hunting. On some properties, you are not allowed to hunt goats. On others, goat hunting is limited. Please respect this, as goats are worth money to the property owner. If you pay only a few hundred dollars to go hunting and you shoot $1000 worth of goats you won't be welcomed back and they will stop all access to their property for future hunters! Please confirm with the owner on arrival the limits for goats and other game. If you hunt goats on a property where it is not allowed, you will be prosecuted. If you are not sure, please check with IHP prior to your trip.

Don't go ballistic! Look after your hunting future and ensure that you and other hunters continue to benefit from access to IHP properties.

Don't litter. All rubbish should be taken away with you, or ask where the rubbish tip is. No rubbish is to be thrown in rivers and dams.
There are hazards with riding motorbikes and 4-wheelers. You must be wearing a helmet at all times while riding. If you are going to take motorbikes (and if the property owner permits it), you do so at your own risk.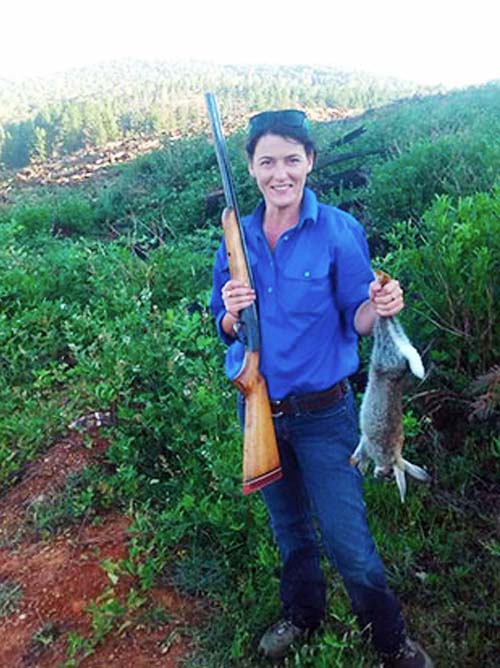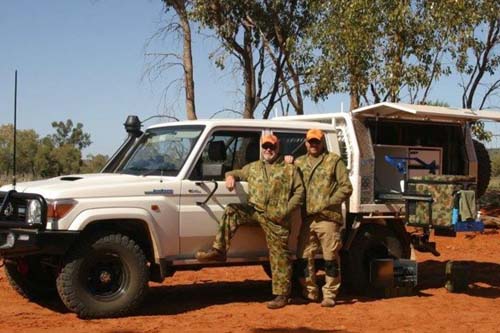 If there are any accidents, neither property owners nor IHP will be held liable, as you have been warned of the risks.
Vehicle access will be restricted to campsites only if excessive rainfall has occurred. Owner's discretion applies in the interests of safety and the preservation of tracks.

Do not ever drive through crops!

Adjoining property owners are not to be approached for access. Property boundary limits are to be strictly adhered to at all times. Neighbours h

ave been known to call police when trespassers are sighted.

Do not discard animal remains in, or near, waterways.

Strong 4x4 recovery equipment is recommended when driving on the properties.

While on the property you are a guest of the property owner and any rules imposed by them take precedence over the rules listed here.
Fuel Stops, Service Station and Roadhouses
The following information on the availability of fuel is correct at the time of printing. For your safety and convenience, trading hours should be confirmed prior to your departure.

Eftpos machines are scarce in remote places, so please ensure you have sufficient cash with you.
New South Wales
Broken Hill (24hrs) (02) 8087 4244 | Wilcannia (02) 8091 5957 | Cobar (02) 6836 2444 | Brewarrina (8am-7pm Mon- Fri and 8am-2pm Sat-Sun) (02) 68392551| Nyngan (6am-12pm Mon-Sun) (02) 6832 1852 | Hay (02) 6993 1544 | Hillston (02) 6967 2592 | Condobolin (6am-8pm) (02) 6895 4054.
Queensland
Roma (07) 4622 3399 | St George (07) 4625 5322 | Cunnamulla (07) 4655 1179.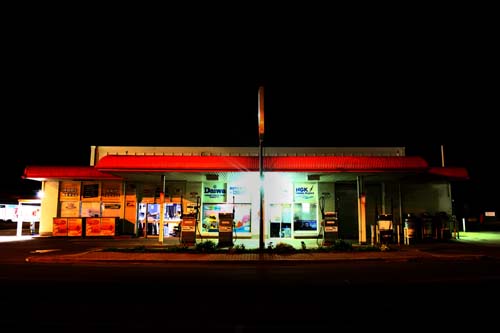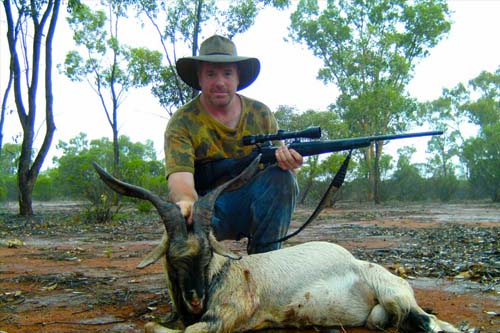 Emergency Information
Please don't leave arrangements until the last minute. IHP closes at 1pm on Fridays.

If the office is unattended, make sure you leave a message so it can be passed on to the appropriate person.

Property owners are very busy people, so if you are going to be late a quick call is much appreciated.
Download the PDF Version here. Print it out, take it with you and make sure every person in your party reads and fully understands it.
SSAA or hunting club membership required by all hunters
Copies of firearms licenses, plus Sporting Shooters' Association of Australia (SSAA), The Shooters Union or Approved Hunting Organisation membership (AHO), must be uploaded via the Secure Hunter Registration Area when booking.
For insurance purposes, every hunter must be a member of SSAA, The Shooters Union or a registered hunting club to make use of IHP's services.
Please note that property owners rate all members of the group. To allow future use of IHP's services, a minimum 4-star rating out of 5 is required. This shouldn't be an issue for the vast majority of hunters, and members of their group, who conduct themselves professionally and respect the owner's property.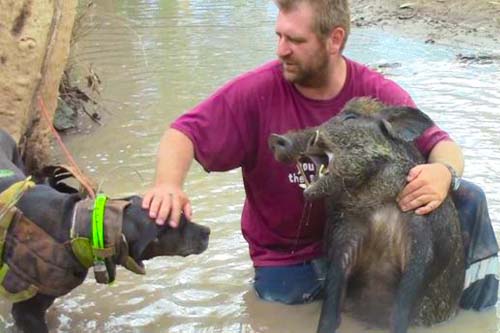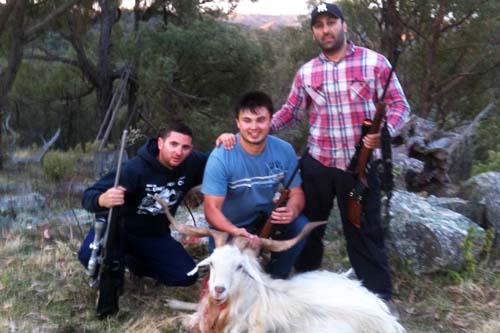 Help keep Australian hunting open for everyone
Remember that hunters and their parties are guests on the owners' private property. You have been given special permission to hunt on their land. It's common sense really. Do the right thing; read the rules and make sure everyone understands them. Most of all have an enjoyable and safe hunt.
We thank you in advance for your understanding and for respecting the requirements.

Please contact us on (02) 65 857 185 if you have any questions.
You can contact the SSAA by clicking here, or call them on (02) 8805 3900.
You can contact the Shooters Union by clicking here.
Please note: Game licenses are the responsibility of the hunters, where required for specific game. If in doubt, please contact the Department of Primary Industries (DPI) in your state. Click here for the DPI of NSW.
Also in this Section