Frequently Asked Questions
Please take a moment of your time to read through our most commonly asked questions.


Click here to visit our important video page, where Kerrie shares answers to common questions.


Q1. Does everyone in the party have to be a member of SSAA to get access to the property?
A. Yes, every hunter (person who is there to hunt) MUST be a member of a hunting club or the SSAA. This is an essential requirement for insurance purposes. Also, if the property you have requested specifies 'SSAA members only', this means the property owner requires that everybody visiting must be a member of the SSAA, The Shooters Union or an approved hunting club – whether shooting or not.
Q2. What identification must a non-shooter provide?
A. Non-shooters must provide a copy of a valid driver's license, passport, or government-approved photo ID.

Q3. Are non-hunters allowed to accompany hunters?
A. Yes, non-hunters are allowed to accompany a hunter but are not permitted to handle a weapon under any circumstances. They must sign the paperwork as a non-hunter and pay the full fee. If the property specifies SSAA membership, everyone in the party must also be a member of the SSAA.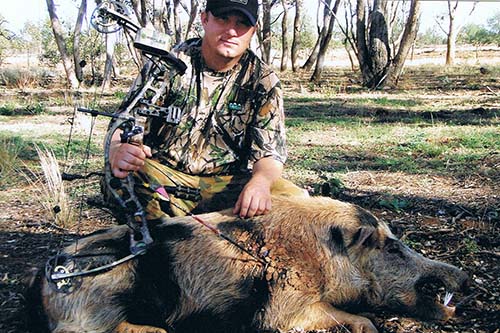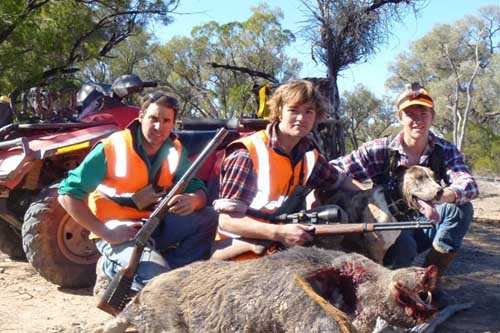 Q4. Are children a cheaper rate?
A. Yes, children pay a cheaper rate. Please see our brochure for current prices.


Q5. Are dogs allowed?
A. Dogs are only allowed on properties that state 'DOGS PERMITTED'. This includes hunting and pet dogs. If you are hunting with dogs, you also need to be a member of APDHA or an approved dog hunting club. No exceptions.
Q6. Must licenses be shown when booking through IHP?
A. Yes, everyone attending the hunt must produce copies of their firearms license when booking. If hunting, a copy of their SSAA or Hunting Club membership must also be shown. Non-hunters must produce a government-approved photo ID, such as a driver's license, passport or another form of photo ID. This evidence can be sent via email or via the hunter registration area.


Q7. I am an owner and am interested in listing my property with IHP. How do I do this?
A. Please call us on (02) 65 857 185 or click here to go to the Property Owners page to find more information.


Q8. Is there a minimum fee?
A. Yes there is a minimum fee. Please see the latest brochure for details.


Q9. Is there a booking fee?
A. Yes, there is a booking fee payable to IHP when making a booking. The balance is payable to the property owner on arrival. The booking fee is deducted from the price you pay the owner.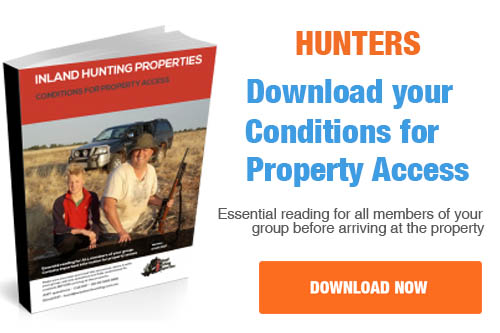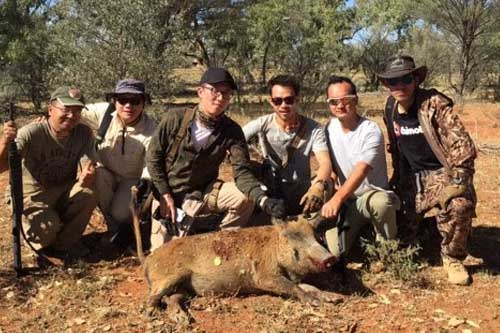 Q10. Is the booking fee refundable?
A. No, the booking fee is non-refundable, or transferrable to another date or another property.


Q11. Are there other hunters on the property when we are there?
A. When booking an IHP property you are the only group hunting on the property at the time. Some of our properties are working farms, so the property owner may be working in the vicinity while you are there. They will always let you know their whereabouts for safety reasons.


Q12. Can you guarantee game?
A. No, we cannot guarantee you will find game to hunt, as game is nomadic and moves around. Success also depends on your hunting skills and ability. However, we can inform you what game is usually on a property, as we are in regular contact with property owners.


Q13. Do you give out property owners' information?
A. No, we are the booking agents and take care of all of the bookings. However, you will meet the property owner on arrival.


Q14. How do I contact you outside normal hours, in the event of an emergency?
A. For emergencies only call us on Telstra (0477) 661 741. This number is not for general enquiries, which must be made during regular business hours.
If we do not answer, please leave a message and we will get back to you as soon as possible.
Please be aware that if we are unavailable, it could be because we don't always have phone service.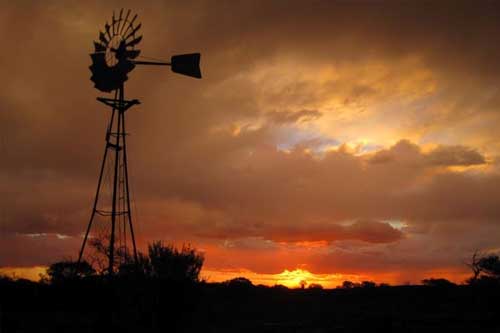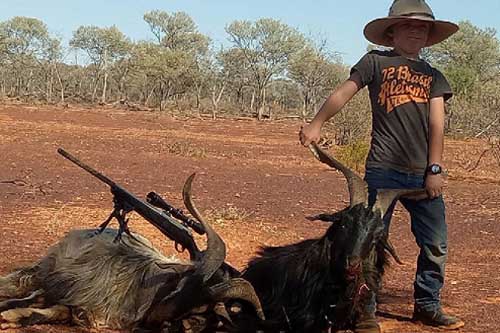 Q15. How can I book a hunt on an IHP property?
Browse through the IHP website locate a property you like, then contact us by phone or email to confirm available dates for that property.
Once we have confirmed the details, the booking fee must be paid to IHP.
You must also send us copies of licenses and club memberships as required.
You will then be emailed your map, directions, and confirmation of your booking.
On arrival, you will meet the property owner, pay the balance owing in cash and complete the paperwork. The property owner will direct you from here.
Q16. What is the SSAA and why am I required to be a member of SSAA, The Shooters Union or a member of a hunting club?
A. Being a member of the SSAA, The Shooters Union or a registered hunting club is to ensure you are covered by public liability insurance while hunting. You MUST be a member of the SSAA, a registered hunting organisation, The Shooters Union or an Approved Hunting Organisation (AHO) to hunt on properties in Australia. Examples include the APDHA, ADA, SSAA or AHO.

SSAA or hunting club membership required by all hunters
Copies of firearms licenses, plus Sporting Shooters' Association of Australia (SSAA) or Approved Hunting Organisation membership (AHO), must be uploaded via the Hunter Registration Area when booking.
For insurance purposes, every hunter must be a member of SSAA or a registered hunting club to make use of IHP's services.
Help keep Australian hunting open for everyone
Please note that property owners rate all members of the group. To allow future use of IHP's services, a minimum 4-star rating out of 5 is required. This shouldn't be an issue for the vast majority of hunters, and members of their group, who conduct themselves professionally and respect the owner's property.


Remember that hunters and their parties are guests on the owners' private property. You have been given special permission to hunt on their land. It's common sense really. Do the right thing; read the rules and make sure everyone understands them. Most of all have an enjoyable and safe hunt.


We thank you in advance for your understanding and for respecting the requirements.

Please contact us on (02) 65 857 185 if you have any questions or click here to send a message.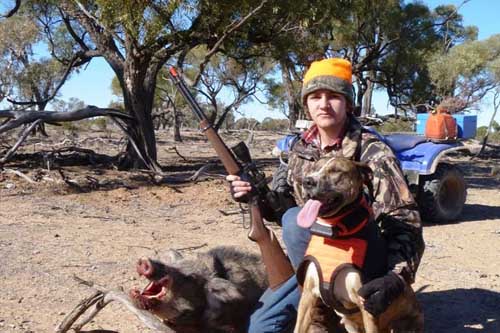 You can contact the SSAA by clicking here or call them on (02) 8805 3900
Please note: Game licenses are the responsibility of the hunters, where required for specific game. If in doubt, please contact the Department of Primary Industries (DPI) in your state.
Also in this Section