Pig Dogging as an alternative to Shooting on your Property
We have access to some very responsible pig doggers in our hunting community, but in the past, not a lot of properties allowed dogs because the property owners believe the dogs might:
Get into their stock
Get left behind
What property owners often didn't realise is that these hunters put hundreds of hours of training into these specialist dogs to do a specific, highly trained job.
These pig doggers would instantly put an end to a dog's pig dogging career if it ever looked sideways at stock, sheep, or even a kangaroo. They can't allow their dogs to not follow every command.
A true dogger won't allow their dog to touch any animal
A true dogger won't allow their dog to touch any animal other than a pig. If they were to touch another animal, it would mean the end of that dog's pig dogging career. The dog could have cost the hunter $2,000, plus a hundred hours of training, but they will end its career if it doesn't do what it was trained to do.
Dogs trained to regard the hunter as the 'boss dog'
Pig doggers train their dogs to regard the hunter as the 'boss dog' in the relationship. They teach their dogs to be obedient, and at the end of the day, it results in a great relationship. They love each other, and each does what they're supposed to. So, if anything, pig doggers can be some of the most responsible hunters.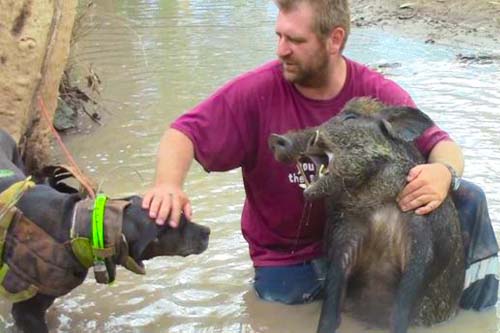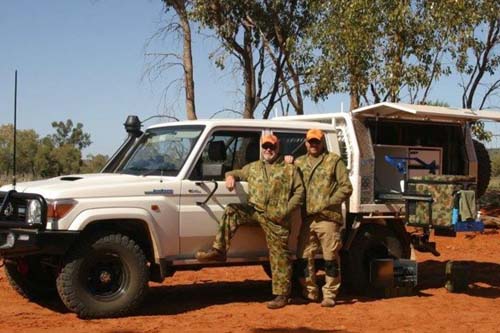 Property owners who don't want firearms on their property could consider our top rated pig dogging hunters
If you don't want firearms on your property – but still want responsible hunters to control your feral pig problem – our top rated pig doggers are a good alternative. Plus, you will also be paid. Click here to find more about listing your property with IHP.
Contact the IHP Family Team to see if Dogging could benefit your property
We have a database of elite and responsible doggers who come in and hunt feral pigs, are all fully trained and whose dogs all have tracking collars. They also do a thorough head count on all their dogs – both entering and leaving properties. The benefits are there for your taking.
Contact IHP on (02) 6559 9888 and have a chat to see if this is the right fit for you and your property.
Also in this Section