2,800 Acres with Pigs, Limited Goats, Foxes, Cats, Rabbits, Hare, Wild Dogs & Fishing
SSAA OR HUNTING CLUB MEMBERSHIP REQUIRED BY ALL HUNTERS
>> Scroll to the bottom for all property details
Property Highlights
Coolah #4 Hunting Property
Coolah #4 is a 2,800 acre property offering hilly terrain that leads into a valley with tracks scattered throughout the terrain with 3 dams that attract plenty of wildlife.
Active Game Available
Occasional deer, plus plenty of rabbits, some wild cats and dogs, goats, foxes and pigs can be found and hunted here.
Quads and buggys, bows, fishing, clay shooting and spotlighting allowed. Dogs and two-wheel bikes are not. Wild dogs are occasionally aerially baited.
4WD not needed to get to the property but is needed to get around the property.
There is some patchy phone service on the high points of this property, not in the valley.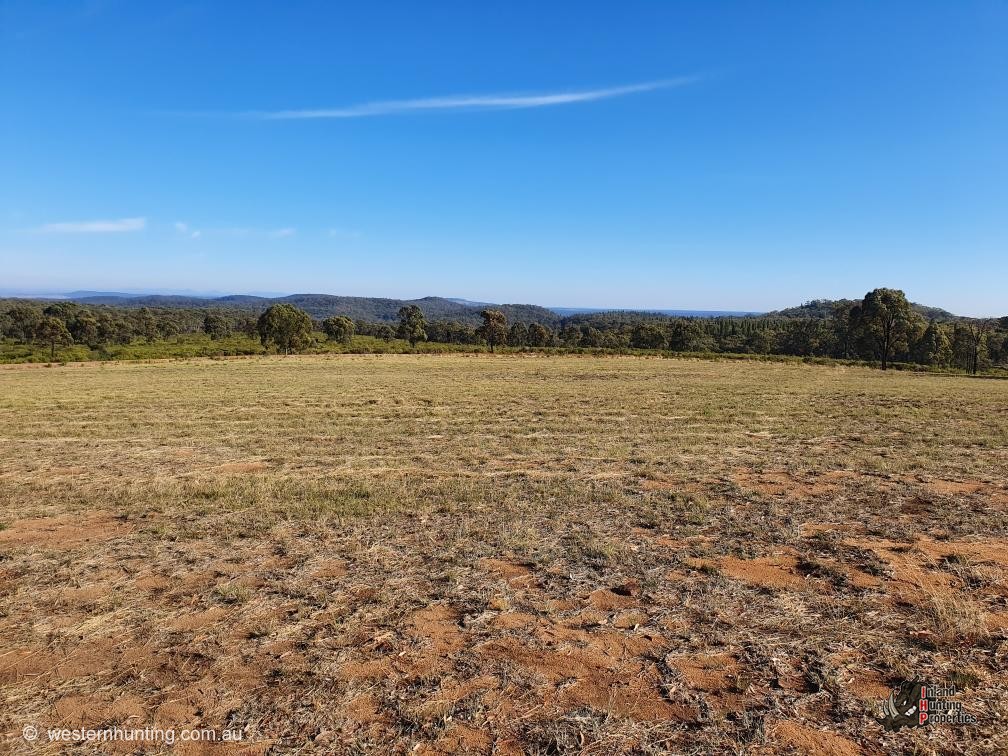 Accommodation
Camping + accommodation is available
No need to bring firewood – the property has available firewood lying around the property for you to collect. And plenty of drinking water.
You can sight your firearms at the campsite and you may target shoot, of course observing all safety precautions.
No trophy fees.
Terrain
Coolah #4 is 2,800 acres of undeveloped hilly country leading into a valley of 500 acres with 3 dams. In the valley the campsites are unlimited and lead back into the ridges. Great for quads and buggys, bushwalking and exploring the picturesque scenery of the valleys.
The property has a mixed abundance of terrain catering to all needs and wants, from the casual kick back style to the more adventurous types. Hunters love the easy accessibility, timber in valley tracks, plenty of wildlife and the great campsites.
Temperature and Rainfall
Average of 7-20 degrees in spring.
Average of 0-15 degrees in winter.
Average of 10-30 degrees in autumn.
Average of 15-40 degrees in summer.
Rainfall 24mm average rainfall PA.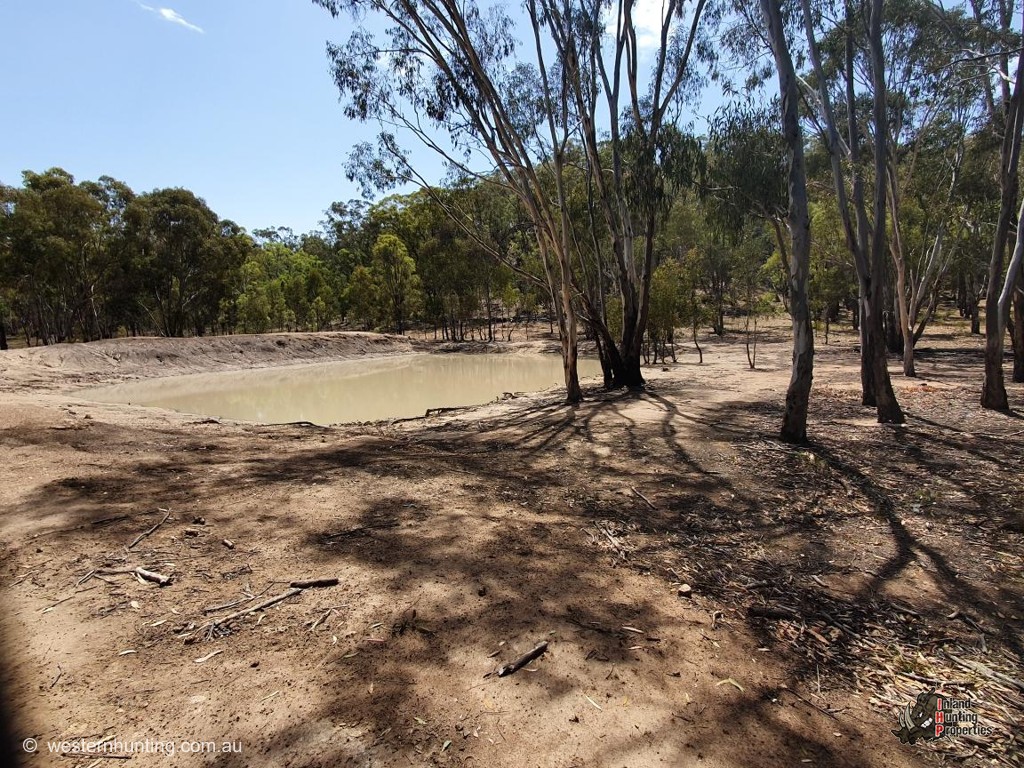 Facilities
Camping + accommodation is available.
We have a 5 bedroom house ready to be enjoyed by hunters and their families to stay longer and enjoy the local tourist attractions.
Power, lights, fridge, freezer, jug, toaster, microwave, cutlery plates etc. Large BBQ, wood heater and reverse cycle A/C. Gun safe. Bedding for all, 2 singles and 4 double queens/doubles. Very nice accommodation.
Accommodation is $125 p/p p/n. with a $740 minimum.
Camping $70 p/p p/n. $440 minimum.
Best Time to Book
The best time to book is all year. March – October obviously cooler.
The best time to arrive or depart the property is 7am-7pm or anytime with a bit of notice to the property owner.
Property Owners Rules
Rules on the property are simple – follow and read the conditions for property access book. Common Sense – leave gates as found, no shooting at or anywhere near grazing cattle, or on ridgelines, respecting property boundaries, avoid driving on near crops and gardens.
Our landscape is not your racetrack - no hooning vehicles.
Hunt respectfully. Take all rubbish with you to the designated area, obey any fire restrictions especially total fire bans.
If you treat the property with respect you will be welcomed back.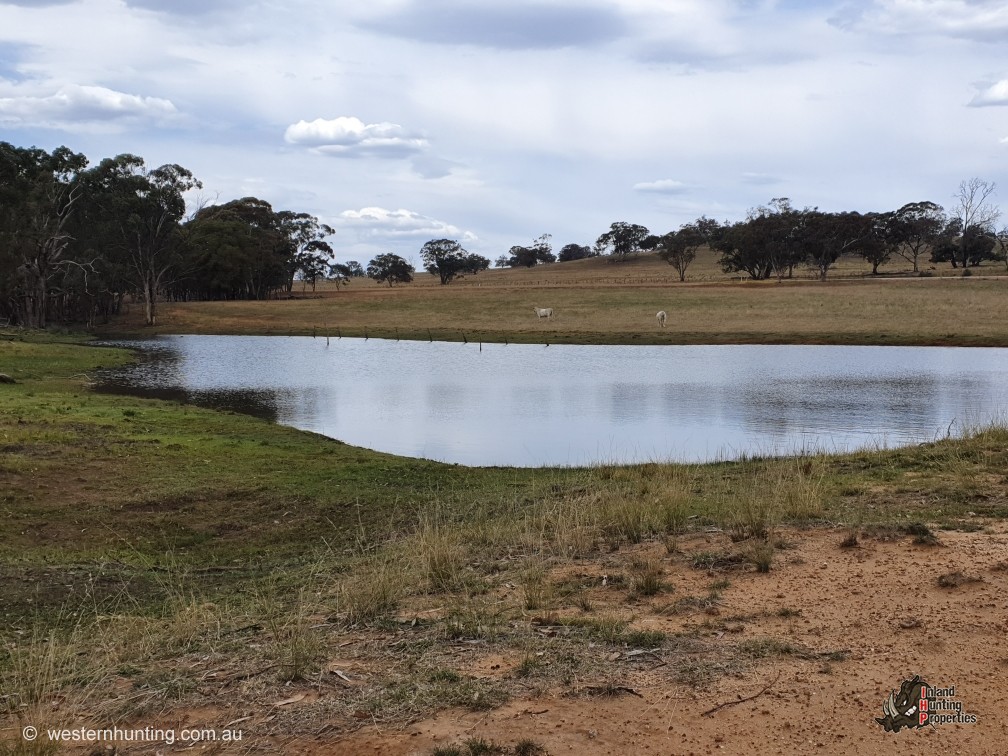 Property History and Information
The Coolah/Dunedoo area is a sheep, cattle and cropping area where everyone knows everyone, and the locals are more than happy to assist and chat.
When the family comes along with hunters, they can relax picnic, read, or use the surroundings as inspiration for art or photography. You can also enjoy the serenity and wildlife to be spotted. Plenty of bushwalking, bird-watching, fishing, caves to explore and camp-side cooking to be enjoyed!
There is also a very large Moreton Bay Fig Tree on the property that is very rare in these areas.
The owners are happy to speak to guests and help out with a full run-down of the property's features.
Tourist Attractions
Coolah and Dunedoo are quite small country towns with cafes and bakeries for coffee breaks, take-aways. You might be surprised by what you can find on their main streets though and their pubs have cold beer and good food.
Just over an hour away puts you in Mudgee with wineries a plenty, or an hour another way lands you in Dubbo and the home of the Western Plains Zoo, so it makes for a pretty central location for a family getaway.
Additional Supplies
Coolah township is 16km away with fuel, 2 pubs, cafes, and a club.
Dunedoo is 28kms away with fuel, pub, clubs, cafes, bakeries, and a 24hr roadhouse.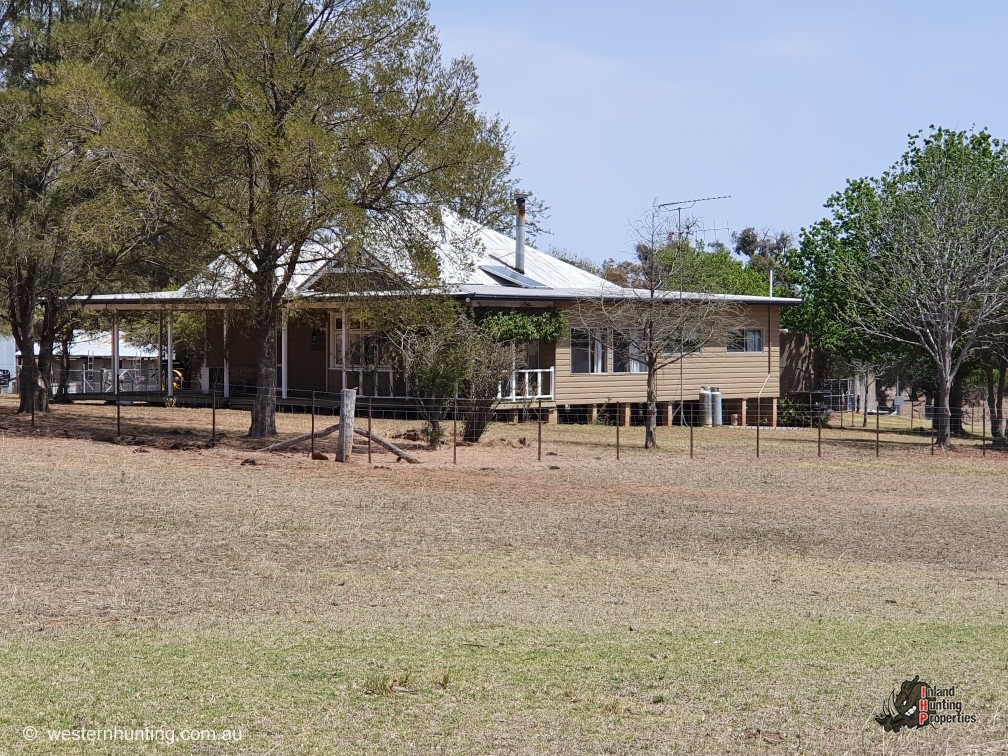 Hunting Property Reviews
Hunter Reviews
Coolah 4 Hunting Property Review
I am just writing to you to say thank you for organizing the property Coolah #4 for me to hunt on recently.

Firstly the owner was very helpful and friendly when we met him at the gate to the property, to confirm/finalize paperwork. He offered us the use of a fridge in his shed, which we didn't require the use of.

His advice was most helpful with suggestions for campsite placement, best area's for spotlighting bunnies, which dams were most frequented by various wildlife etc.

The property itself was excellent. We camped in the valley off to one side under trees that offered all day shade. It is possible to camp anywhere in the valley and any party would be comfortable.

Game/sign seen, rabbits, roos, foxes, pig wallows on the edge of the biggest dam, and goat signs all around the property in general. A fantastic property to hunt on and only 20 mins from Coolah proper for resupply if required. Would not hesitate to return as a great property and a great owner.

Thanks again for allowing us to hunt on this property.

Rating:
5
Coolah 4 Hunting Property Review
Reviewed by:
Proud Grandfather
Thanks for organising our stay.
It was a great family weekend.The property was easy to get around , our grandchildren had a fabulous time and didn't want to leave.
Please forward our thanks to the property owner.
The accommodation was very comfortable with all needs met for all of us.
Will definitely like to book again in the future.
Even our wives are happy to return.

Rating:
5
SUBMITTED HUNTING PHOTOS
PROPERTY ACCESS
For access to any of our properties, all Shooters, Non-shooters and Bow Hunters require current membership of one of the following:

All Doggers on dogging approved properties need to be a member of the APDHA
For each non-hunter attending any of our properties, it is compulsory to be covered by current comprehensive public liability insurance. This is a non-negotiable requirement and forms part of your booking contract. Similar to having travel insurance to go on holidays. This insurance is available by being a current member of an AHO, the SSAA or the Shooters Union before your booking is approved.
We also recommend current ambulance cover.
You enter these properties fully aware of the risks involved and do so at your own risk.
IHP, property owners and all related and unrelated parties are not held liable for any claim, accident or injury.
In other words, take responsibility for your own actions, watch what you are doing and ACT LIKE AN ADULT WITH COMMON SENSE.
We truly want everyone to have a great time on our properties. Take time to read and understand the Conditions of Property Access
CLAIM BRAGGING RIGHTS
Your chance to have your story told to 1'000s here.
We need your photo's and video
Your stories and info on the local area
Handy Information:

Join the Inland Hunting Properties Community on Facebook