40,000 Acres with Possible Pigs, Goats, Foxes, Cats & Rabbits
SSAA OR HUNTING CLUB MEMBERSHIP REQUIRED BY ALL HUNTERS
>> Scroll to the bottom for all property details
CUNNAMULLA SW HUNTING PROPERTY
Cunnamulla SW is a 40,000 acre property offering sandy hills, rocky Mulga hills and a bit of flood out terrain. Rabbits, some wild cats and dogs, goats and pigs can be found and hunted here.
Quads, bikes and buggy's and spotlighting allowed. Dogs are not.
You will need a 4WD to get to the property and around the property if wet.
There is variable phone service throughout but can be achieved clearly in certain hilly spots and all around the house. Both Telstra and Optus.
Shearers accommodation available.
No need to bring firewood – the property has available firewood lying around the property for you to collect.
You can sight your firearms and target shoot at your campsite, of course observing all safety precautions.
No trophy fees.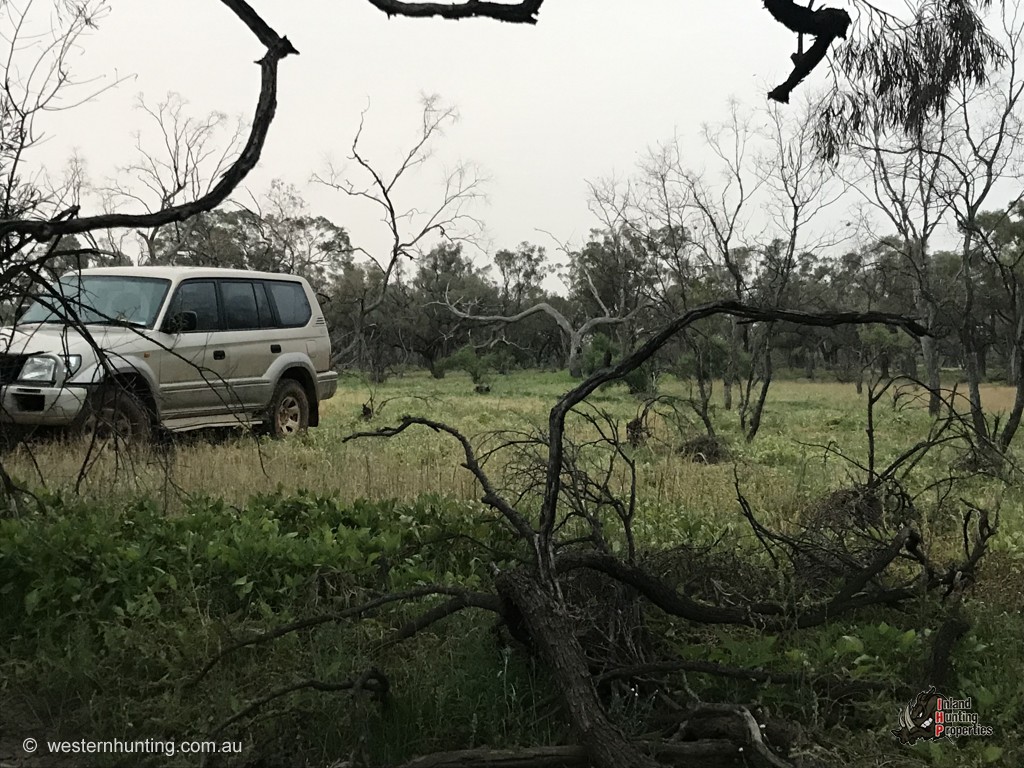 Terrain
The property is very dry with bore drain and dams, troughs, little bit of flood country to the east off the Cuttaburra.
Temperature and Rainfall
Cunnamulla SW has a warm temperature climate with 35 degree days in summer and down to 5 degrees at night in winter. Rainfall 35mm average in summer and 9mm minimum in winter.
Cunnamulla Hunting Accomodation
The accommodation is a shearers hut. It's 'nothing flash' but has its own kitchen and 4 bedrooms with a verandah. There are toilets, showers, beds, fridge, BBQ, utensils, stove and microwave for your stay. Bring food and plenty of water as only boar water at quarters.
Best Time to Book
The best time to book is all year. March – October obviously cooler.
The best time to arrive or depart the property is 6am-6pm.
Property Owners Rules
Rules on the property are simple – follow and read the conditions for property access book. Common Sense – leave gates as found, no shooting at or anywhere near grazing cattle, or on ridgelines, respecting property boundaries, avoid driving on near crops and gardens.
Hunt respectfully.
Take all rubbish with you to the designated area, obey any fire restrictions especially total fire bans. No hooning vehicles.
Property History and Information
The shearers quarters are great for families and groups of friends!
When the family comes along with hunters, they can relax and swim in the artisan free-flowing dam, picnic, read, or use the surroundings as inspiration for art or photography.
You can also enjoy the serenity and wildlife to be spotted. The owners also have horses kids can meet in their presence. The owners are also up for a chat with hunters and families.
Tourist Attractions
This property is 110km from the nearest major town centre. Also close to Bourke and Cunnamulla township, both which have tourist information centres for more local information.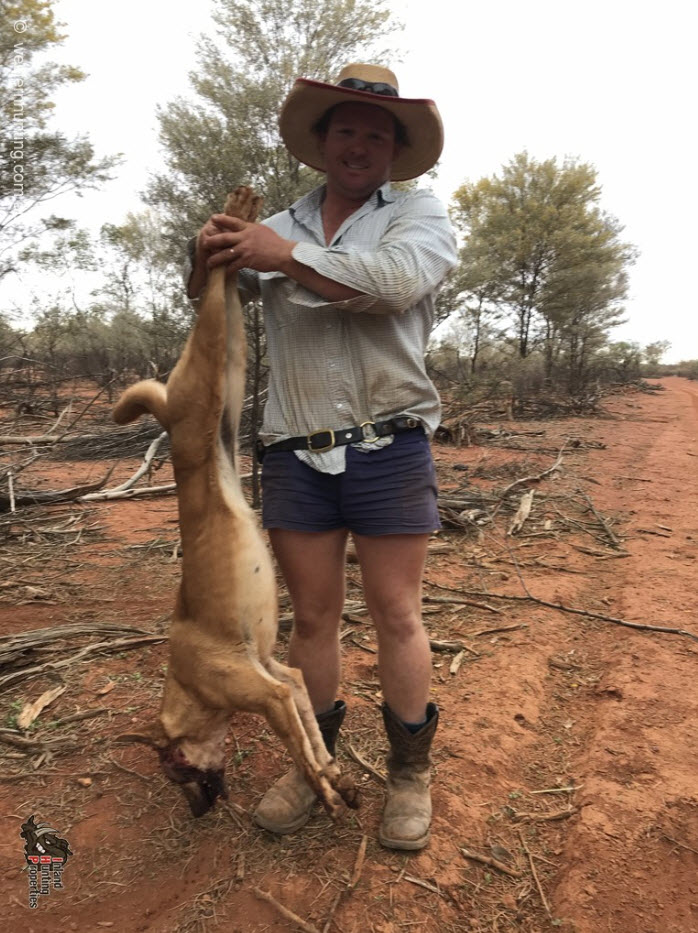 Additional Supplies
Services, supermarkets, hotels, pubs and petrol in Bourke and Cunnamulla vary and usually open 5am-9pm but it's worth some fore-planning.
It is recommended visitors come well equipped and bring insect repellent and sunscreen in summer.
SUBMITTED HUNTING PHOTOS
PROPERTY ACCESS
For access to any of our properties, all Shooters, Non-shooters and Bow Hunters require current membership of one of the following:

All Doggers on dogging approved properties need to be a member of the APDHA
For each non-hunter attending any of our properties, it is compulsory to be covered by current comprehensive public liability insurance. This is a non-negotiable requirement and forms part of your booking contract. Similar to having travel insurance to go on holidays. This insurance is available by being a current member of an AHO, the SSAA or the Shooters Union before your booking is approved.
We also recommend current ambulance cover.
You enter these properties fully aware of the risks involved and do so at your own risk.
IHP, property owners and all related and unrelated parties are not held liable for any claim, accident or injury.
In other words, take responsibility for your own actions, watch what you are doing and ACT LIKE AN ADULT WITH COMMON SENSE.
We truly want everyone to have a great time on our properties. Take time to read and understand the Conditions of Property Access